Who is online?
In total there are
2
users online :: 0 Registered, 0 Hidden and 2 Guests
None
Most users ever online was
67
on Fri Aug 15, 2014 4:04 am
In this Guide you will learn how to backup/Copy your Pso data to a different memcard
There are action replay codes that allow you to copy your pso saves to any memory card.
The codes are at the bottom of this post and are labled plus and non plus
1)Boot the Action Replay and load pso with the code active and start a offline game then quit and it will save. then u have go into options and have it save.
2)GO into the gamecube memory manager and copy the 3 pso saves(character file,guild card and system file,(the network info is not needed as you can recreate it.
3) Place the card with the copied saves into slot A and load pso with the "Save game validation code enabled.
4) start a single player game and then quit so it validates the character file and quildcard file for the new mem cards its on. then go into options ans have it save.
5) You can now boot pso with out the action replay and the files will as if they were always on that card.
Here are the codes
Do not use the codes on a Jap or Pal system!
PSO non plus
NTSC-U
Master code pso v 1.0(code must be entered and turned on or no other codes can work)
Z4RA-X7PR-7CB8U
H61N-1BVE-P9NC4
BR17-8MM0-4HET7
CT37-0JCP-YN9BW
AC6T-YDMQ-XQN40
NTG6-TF3X-PJKHR
WU8T-VPBA-D7RZW
Make Save Copyable NTSC Port 1.0/1.1
FR0R-QZPU-BBNG1
P34Y-1FT3-4CX8Q
CQK2-T2X3-23G84
Y34V-H0ZQ-BAH34
NH26-2519-VTJPM
6M8C-N29E-1Z7JW
XU5Y-MH41-JCGCQ
GGG9-7JHK-ZKDXH
Save Validation Code v 1.0/v1.1
7RGF-1H9R-MU693
04M5-YA59-6KE1C
V264-FB96-39T4N
642Y-EWGR-MJATV
5KTY-75MA-RGF33
57Q2-AEA3-DHA24
CTQE-K8MN-EFXJR
1M5N-QB3C-74W78
PSO PLUS
USA 1.2(Plus) CODE LIST
NTSC-u
This is an ASM Enable Code. That means that it only works with ASM codes, and that jokers will NOT work with it. All codes posted on this page are ASM codes.
(M) Code
FWCY-QH4H-Y0TDJ
8XMJ-XP01-2B1Q3
Q77P-KAG5-Q5CDM
4MW3-41X2-63GEK
X2P1-EV0E-4Q0X0
E9FZ-A3QA-YCERP
M6YJ-2AMZ-WJ5JN
1DG3-0Y8C-UNTME
GH5C-Q78D-61YJT
QD52-883T-VX2WE
E9FZ-A3QA-YCERP
Save Validation Code v1.2/Plus
4AY7-3Q0B-G90D2
VFNC-W68P-2U07U
T75J-BHB5-R0HQ5
6R1P-QFG4-X8TDN
6A7Y-YVBA-WM87Z
YVD3-7Q1Z-KJH6T
WDPC-6QNK-0FNWN
2678-4V3H-ADMVT
Make Save Copyable NTSC Port - PLUS
F4PR-1YAE-PFDYR
9XTM-ZVMK-4V663
1BJM-JNPF-PE47C
9XFD-86F7-3ZMWD
3RM7-9BA3-A9U0U
NW39-T44P-GE56Y
YA20-JAHZ-A04AE
Codes Created By Daco
Last edited by Captain N on Sat Jun 23, 2012 11:58 pm; edited 3 times in total (Reason for editing : Fixed u to You ... .Capt.N no text talk you game master.)



Posts

: 160


Meseta

: 2834


Fame

: 6


Join date

: 2010-10-11


Age

: 37


Location

: Florida

PSO Player Info
Time Zone: :
Name of character 1: Put name here
Guildcard::


Great job, Capt.N you should give credit to that guy you so convirted the codes from with daco.

or he might get mad again!

Also I will try when I can, any of you know how the hell to get ar 1.4 working with SDML?

Also did some quick edits N and moved the codes down
~-/--/-/--/-/--/-/--/-/--/-/--/-/--/-/--/-/--/-/--/~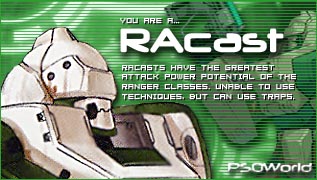 I am a RAcast to know what you are take the quiz here.



Posts

: 557


Meseta

: 3153


Fame

: 19


Join date

: 2011-04-25


Age

: 23


Location

: Montreal

PSO Player Info
Time Zone: : Eastern Standard Time (GMT-5)
Name of character 1: Major.Roboto
Guildcard:: -992866524


From my understanding this is just the US codes, correct?
(That was the ones Cpt N/Daco worked on though)
Just trying make sure that no one would use the wrong codes for the wrong version of the game and say it does not work...
You know the drill
~-/--/-/--/-/--/-/--/-/--/-/--/-/--/-/--/-/--/-/--/~
Fear their wrath as they run amok

spreading havoc as they roam around Ragol,

they come in groups, the ones that cannot be killed,
Rappies are thy name
---
                                               I3ot FOnewearl lvl 200
Slayer HUmar lvl 200               Slicer Hunewearl lvl 157                Ninja~Slayer RAmar 145
Mini Slayer FOmar 150              Isak RAcast lvl 156                      Sky Angel' RAmarl 109
Mr fox  FOnewn 103                Knight Rider HUcast 96                    StarBot RAcaseal 94



Posts

: 702


Meseta

: 3462


Fame

: 19


Join date

: 2010-10-05


Age

: 22


Location

: Swedish Ninja Temple

PSO Player Info
Time Zone: : Central european time (UTC+1)
Name of character 1: Slayer
Guildcard::


Yes the codes were ported over and are usa.

N do you have the orgianl pal codes ?Can you convirt them even same for jap
~-/--/-/--/-/--/-/--/-/--/-/--/-/--/-/--/-/--/-/--/~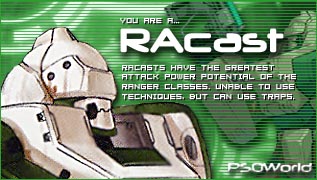 I am a RAcast to know what you are take the quiz here.



Posts

: 557


Meseta

: 3153


Fame

: 19


Join date

: 2011-04-25


Age

: 23


Location

: Montreal

PSO Player Info
Time Zone: : Eastern Standard Time (GMT-5)
Name of character 1: Major.Roboto
Guildcard:: -992866524


---
Permissions in this forum:
You
cannot
reply to topics in this forum