Who is online?
In total there is
1
user online :: 0 Registered, 0 Hidden and 1 Guest
None
Most users ever online was
67
on Fri Aug 15, 2014 4:04 am
Hi everyone

,
I've been lurking here the past few days since getting myself back into PSO, so thought it was about time I introduced myself. I spent the vast majority of my teen years playing PSO offline with a group of good friends, who have since moved away from it. I (shockingly) only recently found out how to get my wii compatible with PSO online, and L33t definitely seem to be the best community to play online with.
I aim to be on for a few hours most weekday evenings (anywhere between 3pm - 10pm GMT), weekends I'll probably fit a few hours in.
The only char I tend to play with is my 178 viridia Humar, but I have a couple of other chars to mess about with.
Hope to play with some of you guys soon!

~-/--/-/--/-/--/-/--/-/--/-/--/-/--/-/--/-/--/-/--/~
HUmar - 178
RAcast - 82



Posts

: 1


Meseta

: 1135


Fame

: 0


Join date

: 2016-02-18



Welcome to the first L33t Server community. It is a pleasure to see people joining our community, I was surprised quite see a player offline I got that nievl so high, it is also surprising that your humar will Viridian like mine, when you play on the server send me a private message for us to play
~-/--/-/--/-/--/-/--/-/--/-/--/-/--/-/--/-/--/-/--/~
HUmar anubis lv 183
HUnewearl lily lv158
HUcaseal Rico 2.0 lv 172 1c7
HUcast alucard lv 177 S ranK ep 1
RAmar LEVIATAN lv 167  1c5
RAmarl "calipso" lv 178 S ranK ep 1
RAcast CONGULATOR lv 192 1c6
RAcaseal clare lv 174
FOmar CHUCK NORRIS lv 165  S rank ep1
Fomarl Rydia lv 165
FOnewm Gilgamesh lv 173
FOnewearl LUCY lv 165 1c1
  340 202 602 /998 733 600 exp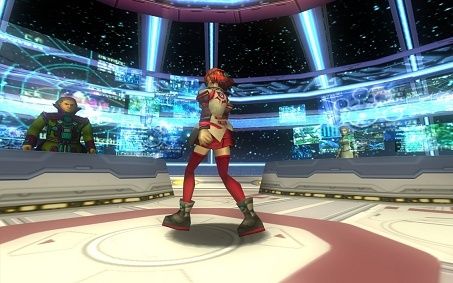 Posts

: 371


Meseta

: 2090


Fame

: 13


Join date

: 2014-11-24


Age

: 30


Location

: Nicaragua

PSO Player Info
Time Zone: :
Name of character 1: calipso
Guildcard:: 2002587009


~-/--/-/--/-/--/-/--/-/--/-/--/-/--/-/--/-/--/-/--/~
Master of the
Omniverse
Skyly_______Skyly_______Greenill_______Oran
GC: PokeLinkEB-167 LINKMASTER-178 DarkAce-160 Corruption-1
DS: PokeLinkEB-100 LINKMASTER-100 DarkAce-100
PC: PokeLinkEB-X LINKMASTER-X Darkace-X Corruption-X
Bluefull____Redria____Whitill____Yellowboze



Posts

: 556


Meseta

: 3909


Fame

: 14


Join date

: 2010-07-14


Age

: 26


Location

: San Jose

PSO Player Info
Time Zone: : Pacific
Name of character 1: PokeLinkEB
Guildcard::


Welcome, enjoy your stay.



Posts

: 71


Meseta

: 2550


Fame

: 3


Join date

: 2012-06-12

PSO Player Info
Time Zone: :
Name of character 1: Put name here
Guildcard::


Welcome to the L33tserv PSO Community!


~-/--/-/--/-/--/-/--/-/--/-/--/-/--/-/--/-/--/-/--/~
Owner and Administrator.
Egotistical Asshole.
Likes long walks by the beach, kittens, and bringing darkness and destruction.
Dislikes other egotistical assholes, wearing clothes in public, and singing circles.



Posts

: 1544


Meseta

: 2147486836


Fame

: 41


Join date

: 2010-07-02


Age

: 26


Location

: Clay City, KY

PSO Player Info
Time Zone: : U.S. Eastern
Name of character 1: Kronos
Guildcard:: 63252135


Same here except I wasn't a teenager lol you can find me using the same name as here if I haven't seen you already lol



Posts

: 20


Meseta

: 1146


Fame

: 0


Join date

: 2016-02-27



Welcome, sorry I am late to the party

~-/--/-/--/-/--/-/--/-/--/-/--/-/--/-/--/-/--/-/--/~
[My Current Characters]


| | | |
| --- | --- | --- |
| RAmarl | Lv. 73 | GreenNil |
| FOnewearl | Lv. 36 | Pinkal |
| HUnewearl | Lv. 22 | Skyly? |
| RAcastal | Lv. 22 | Redria |
| HUcastal | Lv. 20 | Viranda? |
| HUcast | Lv. 10 | Whithill |

[Last update:7/12/2017]



Posts

: 99


Meseta

: 1528


Fame

: 0


Join date

: 2015-06-22


Age

: 28


Location

: United States - California

PSO Player Info
Time Zone: : Western (UTC -7:00)
Name of character 1: Aiya Nil.
Guildcard::



Similar topics
---
Permissions in this forum:
You
cannot
reply to topics in this forum