Who is online?
In total there is
1
user online :: 0 Registered, 0 Hidden and 1 Guest
None
Most users ever online was
67
on Fri Aug 15, 2014 4:04 am
So at some point I was loading up PSO and my game kinda froze up but I could still hear the music and button selections.
I remember how to launch into offline by heart and what char was which; so I did so.
To my surprise it worked except everything but the NPC's and myself were invisible and it was like I was floating.
While taking screenshots with devolution it crashed.

The screens came out all black too.
What a day so far.
~-/--/-/--/-/--/-/--/-/--/-/--/-/--/-/--/-/--/-/--/~
[My Current Characters]


| | | |
| --- | --- | --- |
| RAmarl | Lv. 73 | GreenNil |
| FOnewearl | Lv. 36 | Pinkal |
| HUnewearl | Lv. 22 | Skyly? |
| RAcastal | Lv. 22 | Redria |
| HUcastal | Lv. 20 | Viranda? |
| HUcast | Lv. 10 | Whithill |

[Last update:7/12/2017]



Posts

: 99


Meseta

: 1460


Fame

: 0


Join date

: 2015-06-22


Age

: 28


Location

: United States - California

PSO Player Info
Time Zone: : Western (UTC -7:00)
Name of character 1: Aiya Nil.
Guildcard::


I spend like the game sometimes slow is put on the character selection, and when I go to play the characters never appear, I think it's sometimes because this misplaced the Sd or usb if that happens, I turn off the wii, and reconnect all (uSB and memory card)
~-/--/-/--/-/--/-/--/-/--/-/--/-/--/-/--/-/--/-/--/~
HUmar anubis lv 183
HUnewearl lily lv158
HUcaseal Rico 2.0 lv 172 1c7
HUcast alucard lv 177 S ranK ep 1
RAmar LEVIATAN lv 167  1c5
RAmarl "calipso" lv 178 S ranK ep 1
RAcast CONGULATOR lv 192 1c6
RAcaseal clare lv 174
FOmar CHUCK NORRIS lv 165  S rank ep1
Fomarl Rydia lv 165
FOnewm Gilgamesh lv 173
FOnewearl LUCY lv 165 1c1
  340 202 602 /998 733 600 exp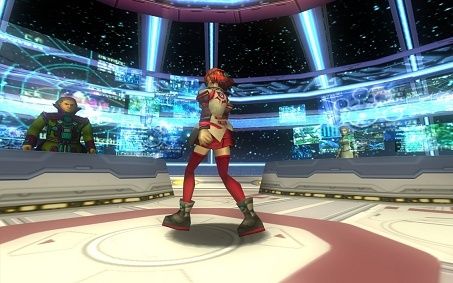 Posts

: 371


Meseta

: 2022


Fame

: 13


Join date

: 2014-11-24


Age

: 30


Location

: Nicaragua

PSO Player Info
Time Zone: :
Name of character 1: calipso
Guildcard:: 2002587009



Similar topics
---
Permissions in this forum:
You
cannot
reply to topics in this forum