Who is online?
In total there are
2
users online :: 0 Registered, 0 Hidden and 2 Guests
None
Most users ever online was
67
on Fri Aug 15, 2014 4:04 am
Just found my way back to PSO after a long break. Really nice to see people still caring about this fantastic, old game. Just met Kroniedon and thought I'd post here to say keep up the great work.

Hopefully should be on every now and with my main goal being getting my force to Lv200.
Hope to see you all on the server!





Posts

: 31


Meseta

: 1087


Fame

: 2


Join date

: 2016-05-08



Welcome Back to pso and welcome to l33tserver and i hope you enjoy you stay in this server, if want date for play send me pm or post in the topic, In me asignature can see all me characteres
~-/--/-/--/-/--/-/--/-/--/-/--/-/--/-/--/-/--/-/--/~
HUmar anubis lv 183
HUnewearl lily lv158
HUcaseal Rico 2.0 lv 172 1c7
HUcast alucard lv 177 S ranK ep 1
RAmar LEVIATAN lv 167  1c5
RAmarl "calipso" lv 178 S ranK ep 1
RAcast CONGULATOR lv 192 1c6
RAcaseal clare lv 174
FOmar CHUCK NORRIS lv 165  S rank ep1
Fomarl Rydia lv 165
FOnewm Gilgamesh lv 173
FOnewearl LUCY lv 165 1c1
  340 202 602 /998 733 600 exp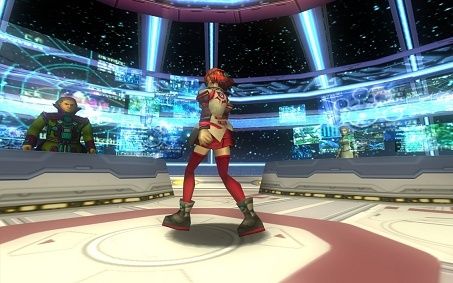 Posts

: 371


Meseta

: 2090


Fame

: 13


Join date

: 2014-11-24


Age

: 30


Location

: Nicaragua

PSO Player Info
Time Zone: :
Name of character 1: calipso
Guildcard:: 2002587009


Welcome to our humble little server. Always nice to see new players on the server. If you ever find yourself struggling to find anyone to play with feel free to hit any of us up or try to arrange a game in the game arrangements thread.

Once again welcome and hope to see you around, cheers.
~-/--/-/--/-/--/-/--/-/--/-/--/-/--/-/--/-/--/-/--/~
Fear their wrath as they run amok

spreading havoc as they roam around Ragol,

they come in groups, the ones that cannot be killed,
Rappies are thy name
---
                                               I3ot FOnewearl lvl 200
Slayer HUmar lvl 200               Slicer Hunewearl lvl 157                Ninja~Slayer RAmar 145
Mini Slayer FOmar 150              Isak RAcast lvl 156                      Sky Angel' RAmarl 109
Mr fox  FOnewn 103                Knight Rider HUcast 96                    StarBot RAcaseal 94



Posts

: 706


Meseta

: 4015


Fame

: 19


Join date

: 2010-10-05


Age

: 24


Location

: Swedish Ninja Temple

PSO Player Info
Time Zone: : Central european time (UTC+1)
Name of character 1: Slayer
Guildcard::


Thanks I3ot and darwin. Interesting to see people all over the world (Sweden and Nicaragua) using the server. Would be great if I could practise my Swedish with I3ot!

I finally figured out how to get my keyboard working so that should help!

I've tried connecting a few times but seem to be stuck before ship selection. Is the server having problems?



Posts

: 31


Meseta

: 1087


Fame

: 2


Join date

: 2016-05-08



You're welcome. And it is indeed interesting to see how wide spread the community actually is. It never ceases to amaze. People always seems so amazed when I tell them I'm from Sweden :p
Anyhow so you're learning Swedish then I assume?

That's pretty cool, due to it not being a very "common" language that is. But yeah I can probably help you with your that

As for the server I can confirm that it needs a reboot, unfortunately however I am unable to do that at the moment. But I will see I i can get someone else to do it instead.

Lastly me envy you because of keyboard:p xD
~-/--/-/--/-/--/-/--/-/--/-/--/-/--/-/--/-/--/-/--/~
Fear their wrath as they run amok

spreading havoc as they roam around Ragol,

they come in groups, the ones that cannot be killed,
Rappies are thy name
---
                                               I3ot FOnewearl lvl 200
Slayer HUmar lvl 200               Slicer Hunewearl lvl 157                Ninja~Slayer RAmar 145
Mini Slayer FOmar 150              Isak RAcast lvl 156                      Sky Angel' RAmarl 109
Mr fox  FOnewn 103                Knight Rider HUcast 96                    StarBot RAcaseal 94



Posts

: 706


Meseta

: 4015


Fame

: 19


Join date

: 2010-10-05


Age

: 24


Location

: Swedish Ninja Temple

PSO Player Info
Time Zone: : Central european time (UTC+1)
Name of character 1: Slayer
Guildcard::


---
Permissions in this forum:
You
cannot
reply to topics in this forum