Who is online?
In total there are
3
users online :: 0 Registered, 0 Hidden and 3 Guests
None
Most users ever online was
67
on Fri Aug 15, 2014 4:04 am
This post in no way signifies my return to the public, but this is a problem I've noticed for a while.

Someone's been bypassing my DNS server to connect to the main server. No one should be doing that other that other than myself and the staff. Whatever this person is using to connect through and bypass the DNS server keeps crashing the server. I have the IP of the offender, and character name, from Fuzzi's crash log, but before I issue a ban, I'm issuing this warning first. If it happens again, I got a brand new bright and shiny perma-ban with their name written all over it.



~-/--/-/--/-/--/-/--/-/--/-/--/-/--/-/--/-/--/-/--/~
Owner and Administrator.
Egotistical Asshole.
Likes long walks by the beach, kittens, and bringing darkness and destruction.
Dislikes other egotistical assholes, wearing clothes in public, and singing circles.



Posts

: 1544


Meseta

: 2147486834


Fame

: 41


Join date

: 2010-07-02


Age

: 26


Location

: Clay City, KY

PSO Player Info
Time Zone: : U.S. Eastern
Name of character 1: Kronos
Guildcard:: 63252135


the fisrt thing we need know is if he want make a damage to server or is a trouble when he log in server . later of know it you need take the better option for the server. all are welcome to l33tserver for play and enjoy but make damage to server or other player is the more important rule that no can breake.
~-/--/-/--/-/--/-/--/-/--/-/--/-/--/-/--/-/--/-/--/~
HUmar anubis lv 183
HUnewearl lily lv158
HUcaseal Rico 2.0 lv 172 1c7
HUcast alucard lv 177 S ranK ep 1
RAmar LEVIATAN lv 167  1c5
RAmarl "calipso" lv 178 S ranK ep 1
RAcast CONGULATOR lv 192 1c6
RAcaseal clare lv 174
FOmar CHUCK NORRIS lv 165  S rank ep1
Fomarl Rydia lv 165
FOnewm Gilgamesh lv 173
FOnewearl LUCY lv 165 1c1
  340 202 602 /998 733 600 exp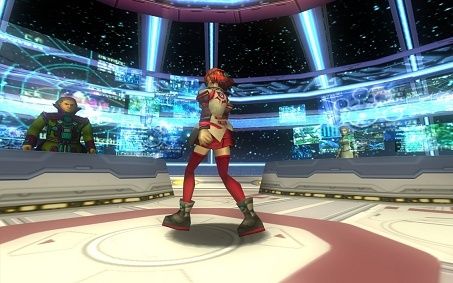 Posts

: 371


Meseta

: 2088


Fame

: 13


Join date

: 2014-11-24


Age

: 30


Location

: Nicaragua

PSO Player Info
Time Zone: :
Name of character 1: calipso
Guildcard:: 2002587009


This is something we won't take lightly on. Whatever the person's intentions are we will not tolerate such actions. Further attempts will force us to take actions towards the offender.
~-/--/-/--/-/--/-/--/-/--/-/--/-/--/-/--/-/--/-/--/~
Fear their wrath as they run amok

spreading havoc as they roam around Ragol,

they come in groups, the ones that cannot be killed,
Rappies are thy name
---
                                               I3ot FOnewearl lvl 200
Slayer HUmar lvl 200               Slicer Hunewearl lvl 157                Ninja~Slayer RAmar 145
Mini Slayer FOmar 150              Isak RAcast lvl 156                      Sky Angel' RAmarl 109
Mr fox  FOnewn 103                Knight Rider HUcast 96                    StarBot RAcaseal 94



Posts

: 706


Meseta

: 4013


Fame

: 19


Join date

: 2010-10-05


Age

: 24


Location

: Swedish Ninja Temple

PSO Player Info
Time Zone: : Central european time (UTC+1)
Name of character 1: Slayer
Guildcard::



Similar topics
---
Permissions in this forum:
You
cannot
reply to topics in this forum