Who is online?
In total there is
1
user online :: 0 Registered, 0 Hidden and 1 Guest
None
Most users ever online was
67
on Fri Aug 15, 2014 4:04 am
I just posted this to the website, but I'm also going to post this here.

6/29/16 Happy Birthday In Memorium

For those who know me personally, you'll know that I rarely ever talk about anything truly personal about myself. I might give tidbits here and there, but I'll never actually say everything I'm thinking or feeling. For this one moment, I'm going to break my tradition of keeping everything concealed and take a moment to wish my deceased brother a happy 36th birthday.

Once upon a time, I had a brother. I didn't see him that often, but when I did, it was always amazing. When I was younger, he'd set up "aliens" in the woods for us to hunt. He'd go with me for hours at a time, blasting away right there with me with our toy blaster guns. When I said an "alien" was killed, he'd sneak and throw a rock at his carefully built "alient" to destroy it, just to give me the satisfaction of a hunt gone well.

He was the one who introduced me to gaming, well him and my sister, on the original NES. We'd have nights filled with Double Dare! and Super Mario Bros. 3, though I'd usually fall asleep before the end of World 1. When we got our first PS1, we did the same with Crash Bandicoot, always writing down the password so we could pick up where we left off the next time he came.

Now, every time I play PSO, it's almost like I'm still playing with him. When you see me alone in an unlocked room, you'll almost always find me in the forest. This is why. Through PSO, I can keep hunting those "aliens" in the forest for my big Bubba. I love you Bubba, have a happy 36th birthday.
~Kroniedon~

~-/--/-/--/-/--/-/--/-/--/-/--/-/--/-/--/-/--/-/--/~
Owner and Administrator.
Egotistical Asshole.
Likes long walks by the beach, kittens, and bringing darkness and destruction.
Dislikes other egotistical assholes, wearing clothes in public, and singing circles.



Posts

: 1549


Meseta

: 2147486981


Fame

: 41


Join date

: 2010-07-02


Age

: 27


Location

: Clay City, KY

PSO Player Info
Time Zone: : U.S. Eastern
Name of character 1: Kronos
Guildcard:: 63252135


wonderful memories

wonderful brother
he always live in your memory.
Happy Birthday!
~-/--/-/--/-/--/-/--/-/--/-/--/-/--/-/--/-/--/-/--/~
HUmar anubis lv 183
HUnewearl lily lv158
HUcaseal Rico 2.0 lv 183 1c7
HUcast alucard lv 191S ranK ep 1
RAmar LEVIATAN lv 172 1c5
RAmarl "calipso" lv 178 S ranK ep 1
RAcast CONGULATOR lv 193 1c6
RAcaseal clare lv 178
FOmar CHUCK NORRIS lv 183  S rank ep1
Fomarl Rydia lv 183
FOnewm Gilgamesh lv 175
FOnewearl LUCY lv 172 1c1
  340 202 602 /998 733 600 exp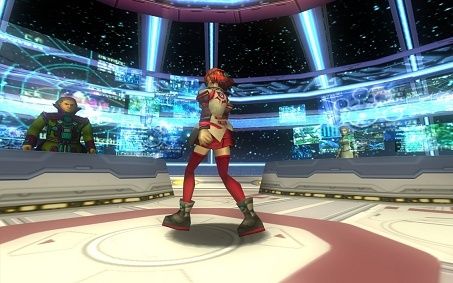 Posts

: 375


Meseta

: 2241


Fame

: 13


Join date

: 2014-11-24


Age

: 30


Location

: Nicaragua

PSO Player Info
Time Zone: :
Name of character 1: calipso
Guildcard:: 2002587009


I'm just gonna steal what Darwin said as I've been stuttering as what to say.
The story itself is wonderful, yet tragic in its own way.
It's obvious you thought high of your brother and all the things you did together.
That this whole thing serves as a tribute is wonderful in itself.

Cherish the memories. I'll meet you in forest
Happy birthday in memorium

~-/--/-/--/-/--/-/--/-/--/-/--/-/--/-/--/-/--/-/--/~
Fear their wrath as they run amok

spreading havoc as they roam around Ragol,

they come in groups, the ones that cannot be killed,
Rappies are thy name
---
                                               I3ot FOnewearl lvl 200
Slayer HUmar lvl 200               Slicer Hunewearl lvl 157                Ninja~Slayer RAmar 145
Mini Slayer FOmar 150              Isak RAcast lvl 156                      Sky Angel' RAmarl 109
Mr fox  FOnewn 103                Knight Rider HUcast 96                    StarBot RAcaseal 94



Posts

: 706


Meseta

: 4160


Fame

: 19


Join date

: 2010-10-05


Age

: 24


Location

: Swedish Ninja Temple

PSO Player Info
Time Zone: : Central european time (UTC+1)
Name of character 1: Slayer
Guildcard::


Thanks for trusting us and opening up like you did. Not many people can do that.
~-/--/-/--/-/--/-/--/-/--/-/--/-/--/-/--/-/--/-/--/~
Master of the
Omniverse
Skyly_______Skyly_______Greenill_______Oran
GC: PokeLinkEB-167 LINKMASTER-178 DarkAce-160 Corruption-1
DS: PokeLinkEB-100 LINKMASTER-100 DarkAce-100
PC: PokeLinkEB-X LINKMASTER-X Darkace-X Corruption-X
Bluefull____Redria____Whitill____Yellowboze



Posts

: 556


Meseta

: 4054


Fame

: 14


Join date

: 2010-07-14


Age

: 27


Location

: San Jose

PSO Player Info
Time Zone: : Pacific
Name of character 1: PokeLinkEB
Guildcard::



Similar topics
---
Permissions in this forum:
You
cannot
reply to topics in this forum