Who is online?
In total there are
3
users online :: 0 Registered, 0 Hidden and 3 Guests
None
Most users ever online was
67
on Fri Aug 15, 2014 4:04 am
All taken off my BB characters, symbols made on my GC characters...
Uploaded somewhat in alphabetical order...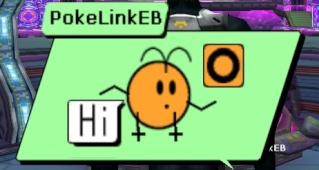 Last edited by PokeLinkEB on Sat Mar 05, 2011 2:09 am; edited 1 time in total (Reason for editing : Grammar!)
~-/--/-/--/-/--/-/--/-/--/-/--/-/--/-/--/-/--/-/--/~
Master of the
Omniverse
Skyly_______Skyly_______Greenill_______Oran
GC: PokeLinkEB-167 LINKMASTER-178 DarkAce-160 Corruption-1
DS: PokeLinkEB-100 LINKMASTER-100 DarkAce-100
PC: PokeLinkEB-X LINKMASTER-X Darkace-X Corruption-X
Bluefull____Redria____Whitill____Yellowboze



Posts

: 549


Meseta

: 3349


Fame

: 14


Join date

: 2010-07-14


Age

: 25


Location

: San Jose

PSO Player Info
Time Zone: : Pacific
Name of character 1: PokeLinkEB
Guildcard::


Some new ones & some edited ones...usually i only make them when i get corrupted or make a new character but some people motivated me to make/edit some.




Last edited by PokeLinkEB on Sun May 08, 2011 12:24 am; edited 1 time in total (Reason for editing : Saving space & pixels simultaneously!)
~-/--/-/--/-/--/-/--/-/--/-/--/-/--/-/--/-/--/-/--/~
Master of the
Omniverse
Skyly_______Skyly_______Greenill_______Oran
GC: PokeLinkEB-167 LINKMASTER-178 DarkAce-160 Corruption-1
DS: PokeLinkEB-100 LINKMASTER-100 DarkAce-100
PC: PokeLinkEB-X LINKMASTER-X Darkace-X Corruption-X
Bluefull____Redria____Whitill____Yellowboze



Posts

: 549


Meseta

: 3349


Fame

: 14


Join date

: 2010-07-14


Age

: 25


Location

: San Jose

PSO Player Info
Time Zone: : Pacific
Name of character 1: PokeLinkEB
Guildcard::



Similar topics
---
Permissions in this forum:
You
cannot
reply to topics in this forum