Who is online?
In total there is
1
user online :: 0 Registered, 0 Hidden and 1 Guest
None
Most users ever online was
67
on Fri Aug 15, 2014 4:04 am
I am a Gamecube player and I am seeking various S-Ranks, namely the following:

S-Rank Needle
S-Rank Twin
S-Rank Bazooka
S-Rank J-Cutter
S-Rank J-Sword
S-Rank Shot
S-Rank Mechguns
S-Rank Axe
S-Rank Sword

I would definitely always prefer unaltered S-Ranks but I am willing to entertain trades for various S-Ranks of basically any variety with various effects on them. Of particular interest to me is perhaps an S-Rank Needle with a Zalure effect... My RAcast is in the process of searching for a Yasha, and that lack of buffs has been totally difficult. Correct me if I'm wrong, but one cannot imbue an S-Rank with Shifta or Deband effects, right? Only Jellen and Zalure?

I am definitely willing to consider trades for just about any S-Rank that someone is willing to trade. I'm trying to round out my collection of items!

I have plenty of rare items that I'm willing to shop, in fact plenty of the rarest items there are in the game. The only items I definitely don't have yet are any of the Section ID cards... IN TIME!! Nothing is off the table however, if I don't have something I am always willing to search for it. I would love to get my hands on some S-Ranks and I am willing to do whatever it takes to make a deal like that happen. Eventually, I will be doing runs for S-Ranks, but I will need to trade for at least some of them to be able to round out my collection anyway, so I figured I would inquire as to what some people on l33tserv would be willing to trade for S-Ranks.



Posts

: 16


Meseta

: 1182


Fame

: 1


Join date

: 2016-06-23



i think that we can get it made the changalle?
i want S Needle.
~-/--/-/--/-/--/-/--/-/--/-/--/-/--/-/--/-/--/-/--/~
HUmar anubis lv 183
HUnewearl lily lv158
HUcaseal Rico 2.0 lv 183 1c7
HUcast alucard lv 191S ranK ep 1
RAmar LEVIATAN lv 172 1c5
RAmarl "calipso" lv 178 S ranK ep 1
RAcast CONGULATOR lv 193 1c6
RAcaseal clare lv 178
FOmar CHUCK NORRIS lv 183  S rank ep1
Fomarl Rydia lv 183
FOnewm Gilgamesh lv 175
FOnewearl LUCY lv 172 1c1
  340 202 602 /998 733 600 exp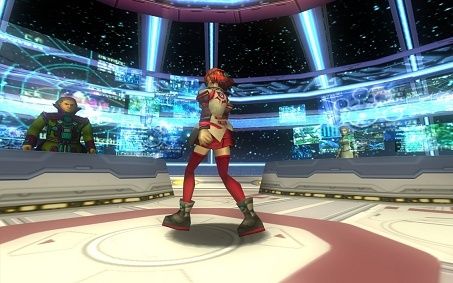 Posts

: 375


Meseta

: 2248


Fame

: 13


Join date

: 2014-11-24


Age

: 30


Location

: Nicaragua

PSO Player Info
Time Zone: :
Name of character 1: calipso
Guildcard:: 2002587009



Similar topics
---
Permissions in this forum:
You
cannot
reply to topics in this forum